On Monday May 22nd, the first edition of DEI Sport Tournament took place. PhD students representing each faculty competed in teams in football and beach volleyball.
Our Telecommunications team reached the finals with two victories in a row and it won final game against the Automation team with a score of 30-26!
Congratulations to all the players and the organizers for the this beautiful day of sport!!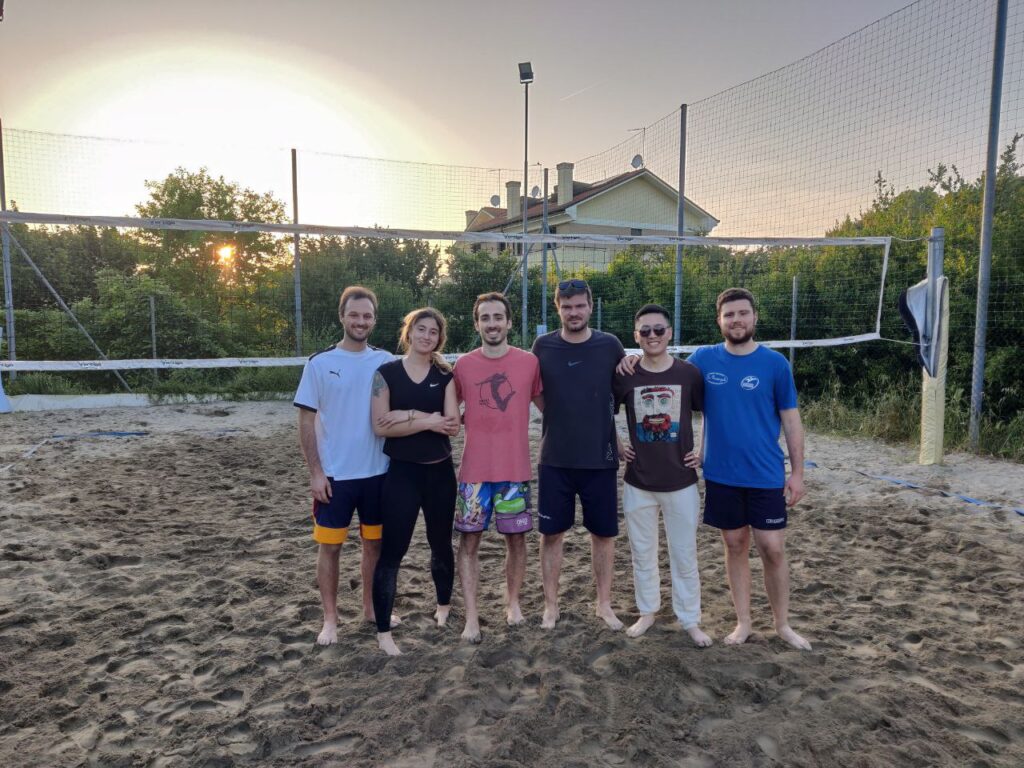 Beach volleyball team. From left to right: Federico Lincetto, Giulia Rizzoli, Daniele Mari, Pietro Talli, Chang Liu, Giovanni Perin.